Show Your House or Listings Off in Style with 3D Virtual Tours
Virtual tours make a great online impact, and provide your clients and prospective customers with a very favorable impression of your real estate listing, company, or organization. By providing a media-rich interactive experience, we can professionally and attractively showcase any property by providing our clients with high-quality virtual tours.
From a studio apartment to a large sports complex and everything in between, virtual tours are a great way to provide your customers with a preview of any inside space or outside location.
We are a part of both the Real Tour Vision® (RTV®) and the iGUIDE® virtual tour networks. And, our virtual tours are often chosen by real estate agents as well as business managers and owners who demand the best quality tours to showcase their real estate listings or businesses online.
By providing virtual tours on your website, you can better market your listing or business services by captivating your audience online.
Mobile Virtual Tours (Now Playing on iPhone, iPad, and Android Smartphones and Tablets)
Our virtual tours are also 100% mobile ready! You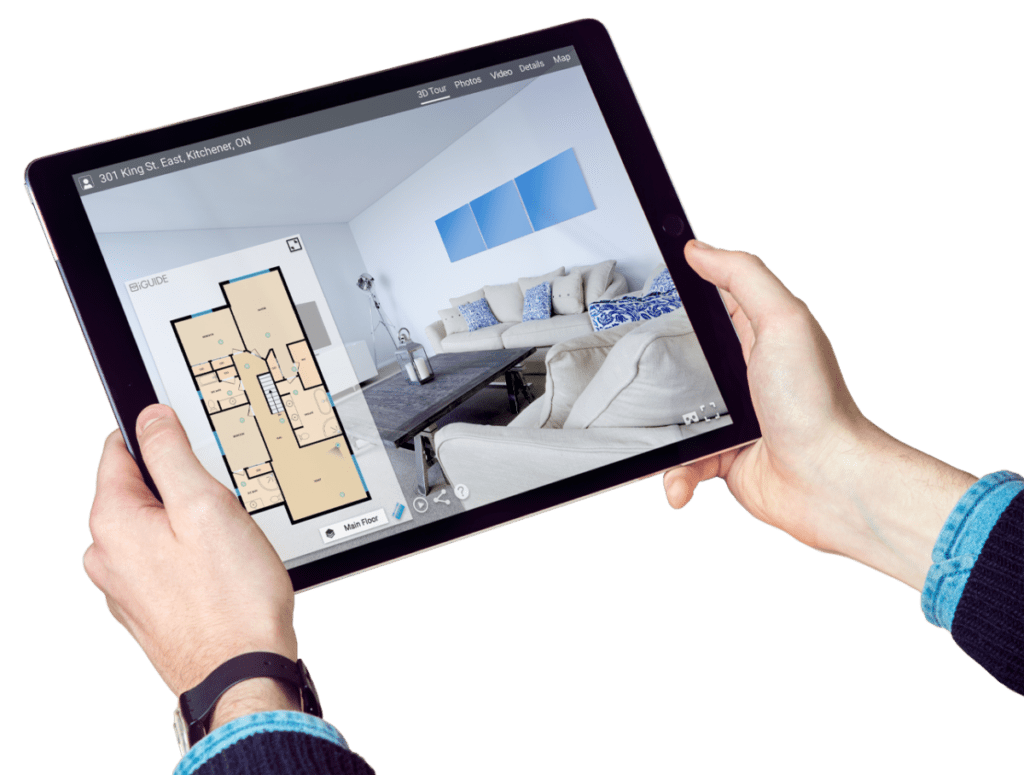 can reach more prospective customers than ever before as iPhone, iPad, and Android smartphone and tablet users can view your listing or business while on the go.
Our new formatting provides the mobile viewer with unparalleled control, a view of the entire screen, and the site navigation menu. This technology requires minimum scrolling and has exclusive features that take advantage of mobile phone advancements such as SMS (TXT Connect), click-to-call, and QR codes.
3D Virtual Tours:
With the ever-growing demand for professional photography, the need to have those photos displayed in a uniquely impressive virtual tour format has never been greater.
With our expertise in virtual tours, you will have everything you need to drive your sales success!
To learn more about 3D Virtual Tours, contact me today!
---
Helping You Realize Maximum Results from Your Listings!
Let me help you get the most from the sale of your house or listing!