The real estate market is constantly changing and evolving, and 2023 is no exception. Whether you are a buyer, a seller, or an agent, you need to keep up with the latest trends and opportunities in the housing market.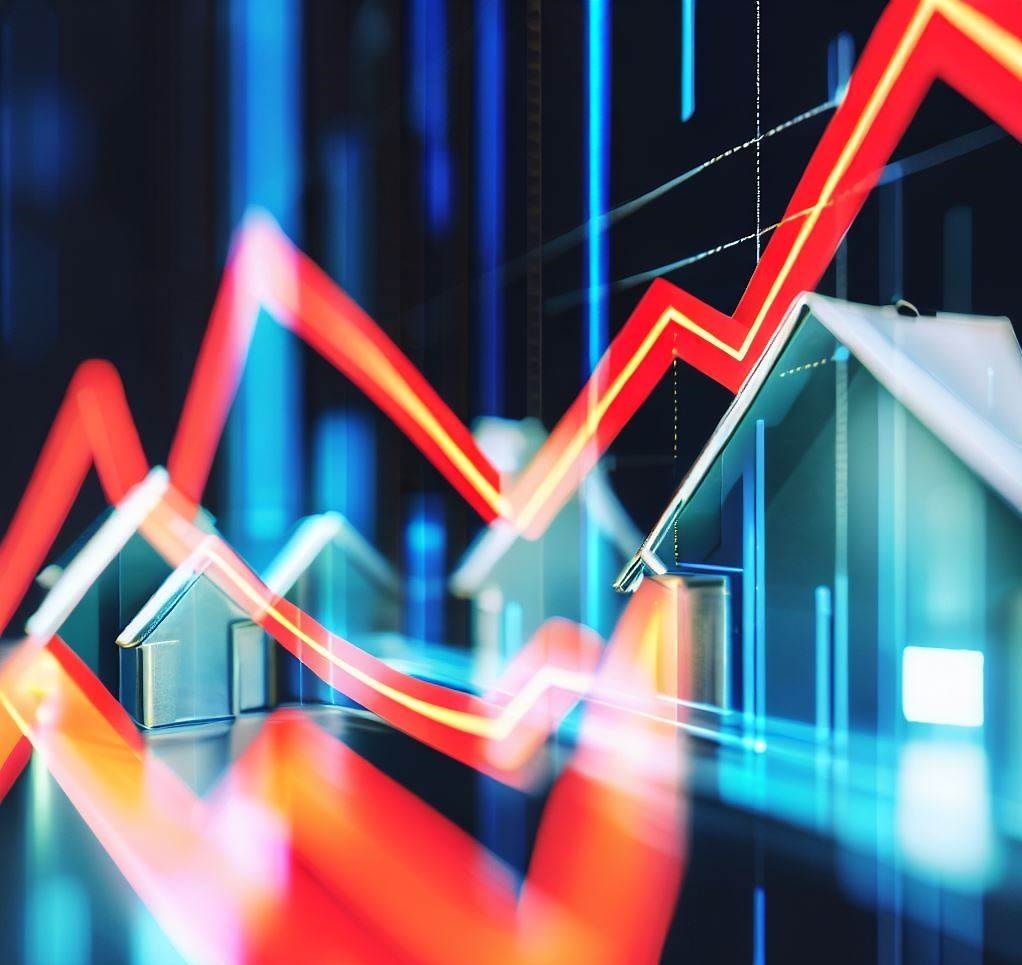 Here are some of the hottest trends that will shape the real estate market in 2023:
Midsize Markets Will Shine
According to a report from Realtor.com, midsize markets that saw lower price increases and less of an affordability crunch than others are poised to see the strongest combined growth in home sales and listing prices in 2023. These markets include Hartford-West Hartford, CT; El Paso, TX; Louisville, KY; Worcester, MA; Buffalo-Cheektowaga, NY; Augusta, GA; Grand Rapids-City of Wyoming, MI; Columbia, SC; Chattanooga, TN; and Toledo, OH.
These markets have several advantages over larger and more expensive ones: they are still relatively affordable, they have solid job prospects without the big-city price tag, and they have more inventory available for buyers. In these markets, about 23% of housing inventory is affordable at the median income level, compared to just 17% of affordable homes available nationally.
Mortgage Rates Will Remain High
Mortgage rates have increased significantly since the beginning of 2022, reaching 6.43% for a 30-year fixed-rate mortgage by the end of April 2023. This has put a strain on the affordability and demand for homes, especially for first-time and low-income buyers.
The Federal Reserve has raised its key interest rate by one quarter of a percentage point on May 3, 2023, and signaled that it may pause rate hikes for the rest of the year if inflation continues to fall. However, this does not mean that mortgage rates will drop anytime soon.
Mortgage rates are influenced by many factors besides the Fed rate, such as bond yields, inflation expectations, economic growth, and market conditions. Therefore, buyers and sellers should not expect mortgage rates to return to the record-low levels seen in early 2022. Instead, they should prepare for higher borrowing costs and lower purchasing power in 2023.
Home Prices Will Moderate But Not Crash
Home prices have been soaring for years, reaching record highs in many markets. However, in recent months, home prices have started to moderate and even decline slightly in some areas. According to the National Association of REALTORS (NAR), the median existing-home sales price declined 0.9% to $375,700 in March 2023 compared to a year ago. This is the second consecutive month of year-over-year home price declines after a 131-month streak of record increases.
However, this does not mean that home prices will crash or plummet in 2023. Home prices are still high by historical standards and are supported by strong demand and limited supply. The inventory of existing homes for sale was at 1.9 months of supply at the end of March 2023, well below the six-month level that is considered balanced between buyers and sellers.
Moreover, home prices vary widely by region and market segment. Some areas may see more price appreciation than others depending on local factors such as population growth, job creation, income levels, and housing preferences.
Charlotte Will be the Hottest Market
Among the major metro areas in the U.S., Charlotte will be the hottest market in 2023, according to Zillow Research. Charlotte has a strong demographic lift in the for-sale market, with a trend suggesting the formation of 6% more owning households (assuming there are homes available for them to buy) in 2023. Charlotte also has a robust economy with diverse industries such as finance, technology, health care, and manufacturing. The median home value in Charlotte was $337,600 as of April 2023, which is below the national median of $415,750.
Other hot markets in 2023 include Cleveland (5.5% more owning households), Pittsburgh (5.4%), Austin (4.8%), and Jacksonville (4.7%). These markets also have strong economic fundamentals and relatively affordable housing options for buyers.
Conclusion
The real estate market in 2023 will be shaped by several trends that will affect buyers and sellers differently depending on their location and situation. If you are looking to buy or sell a home in 2023, you need to be aware of these trends and how they will impact your local market. You also need to work with a professional real estate agent who can help you navigate the complex and competitive housing market. Contact us today to find out how we can help you achieve your real estate goals in 2023!