Are you planning to sell your home and want to attract more buyers? Hosting an open house is a great way to showcase your property and make a lasting impression. But before you open your doors to the public, you need to make sure your home is ready to be seen.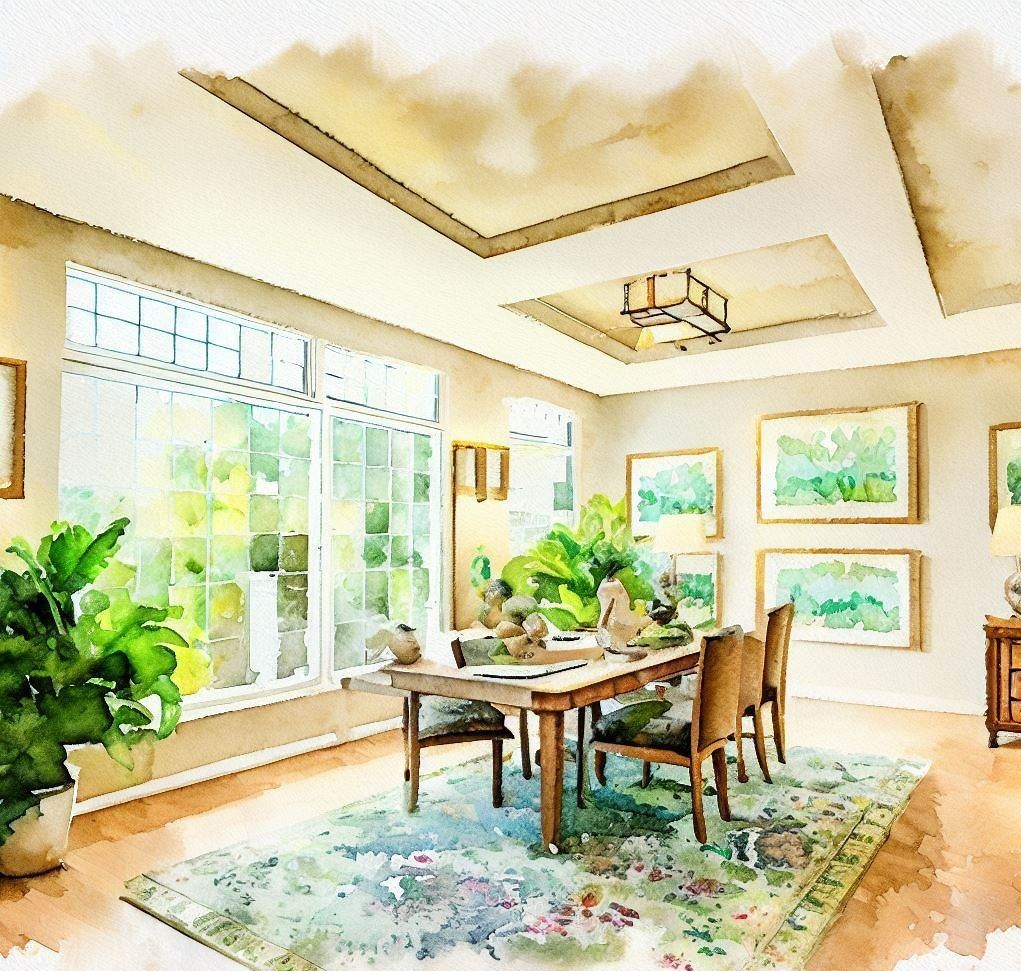 Here are 6 tips to help you prepare your home for an open house:
Pare Down and Organize Your Belongings
Buyers want to be able to visualize themselves — and their things — in your home. Make this task easier for them by simplifying the space. Get rid of excess furniture, clutter, and personal items. Organize closets and cupboards to show off the storage space. Consider hiring a stager or following some staging tips to create a more appealing look.
Deep Clean for a Fresh Look and Smell
There's no better way to show buyers you've taken good care of your home than for it to be spotless! Hire a cleaning service or do a thorough cleaning yourself. Pay attention to details such as baseboards, backsplashes, and cobwebs. Make sure your home smells fresh and inviting, too. Avoid strong odors from pets, cooking, or smoking.
Make Necessary Repairs
Buyers are always on the lookout for flaws and defects in a home. Don't give them any reason to doubt the quality of your home by fixing any issues that might turn them off. Replace broken windowpanes and burned-out light bulbs, fix leaky faucets and slow-running drains, patch up holes and cracks in the walls, and repaint any faded or stained areas.
Strengthen the Online Listing
Before they visit your open house, buyers will likely check out your online listing first. Make sure it has high-quality photos, accurate information, and compelling descriptions that highlight the best features of your home. You can also create a virtual tour or a video walkthrough to give buyers a better sense of the layout and flow of your home.
Promote the Open House
To get more people interested in your open house, you need to spread the word. Use multiple channels to advertise your event, such as social media, online platforms, flyers, signs, and word-of-mouth. Ask your agent to help you create a marketing plan that reaches your target audience and showcases your home's unique selling points.
Be Creative and Welcoming
To make your open house stand out from the rest, you can add some extra touches that make it more memorable and enjoyable for the attendees. For example, you can roll out a red carpet at the entrance, bake chocolate chip cookies to give out (and make the house smell great), put on some soft music in the background, or display some fresh flowers or plants. You can also prepare some flyers or brochures with information about your home and the neighborhood, as well as some bottled water or snacks for the visitors.
Hosting an open house can be a rewarding experience if you prepare well and follow these tips. If you need more guidance or assistance with selling your home, feel free to contact me anytime. I'm here to help you achieve your real estate goals!